Refill Bulk Products
Small is indeed beautiful. What's even more beautiful? The ability to refill our smartly designed Live for Tomorrow bottles!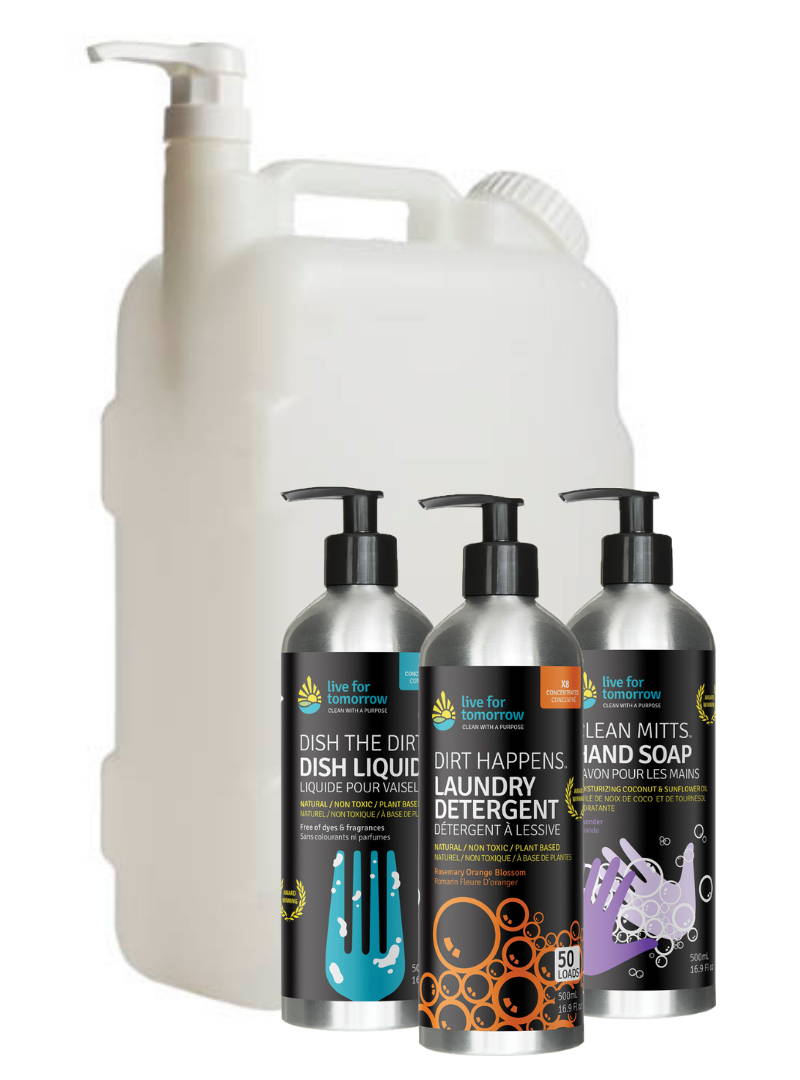 LFT has been offering bulk supply of Live for Tomorrow products for refill since our launch in 2007. Back then, the #ZeroWaste movement consisted of a very small demographic. Today, retailers are actively supporting the growing demand and refill stations or specialty refill stores are becoming the norm.

All Live for Tomorrow products are available in bulk:
• liquid products come in 3.8L jugs, 9.5L carboys, 20L pails and 200L drums
• powder products come in 10kg pails
Why buy in bulk?
There are many reasons, and so many benefits:
Bulk sizes are more economical. If you have a large family this can be an affordable way to stretch the budget and be green.
By refilling you are reducing waste as well as minimizing the number of trips to the store. This is a great way to shrink your carbon footprint! Also, as you are not paying for new packaging, you benefit from the savings.
More and more consumers are joining the trend of zero waste – so if you are a retailer looking for new ways to improve loyalty of your customers to increase customer returns to your store, consider setting up a refill bar. We will guide you through the set up and provide you with POS materials to help drive sales.
Perhaps you are a business with a mandate to expand your sustainability initiatives? Our bulk dishwashing powder, dish liquid and hand soap products are ideal for your staff kitchen to keep our compact bottles filled. And if you are local in the Metro-Vancouver area, we can arrange a refill return program for the bulk empties.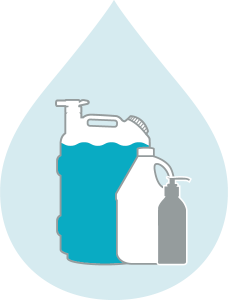 Interested? It's easy to get started.
---
An article you might enjoy...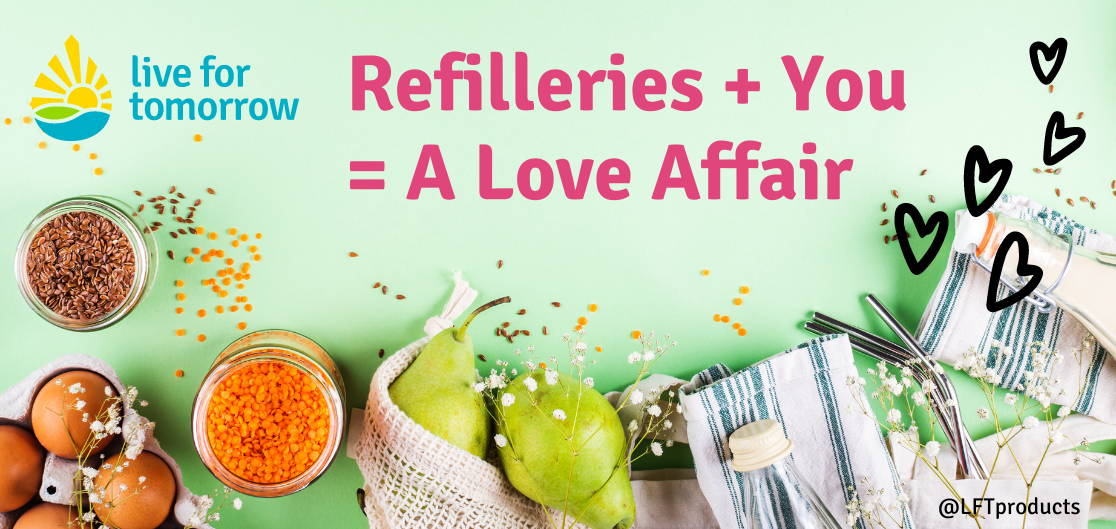 February 03, 2021

You may not know it yet, but you are about to fall in love… or maybe you already have. Refilleries 101 Starting with - the basics. If refilleries are new to you, especially if you have never even HEARD the word "refill … Read more...