(Psst... turn on sound below video!)
Clean with us. Clean with a purpose.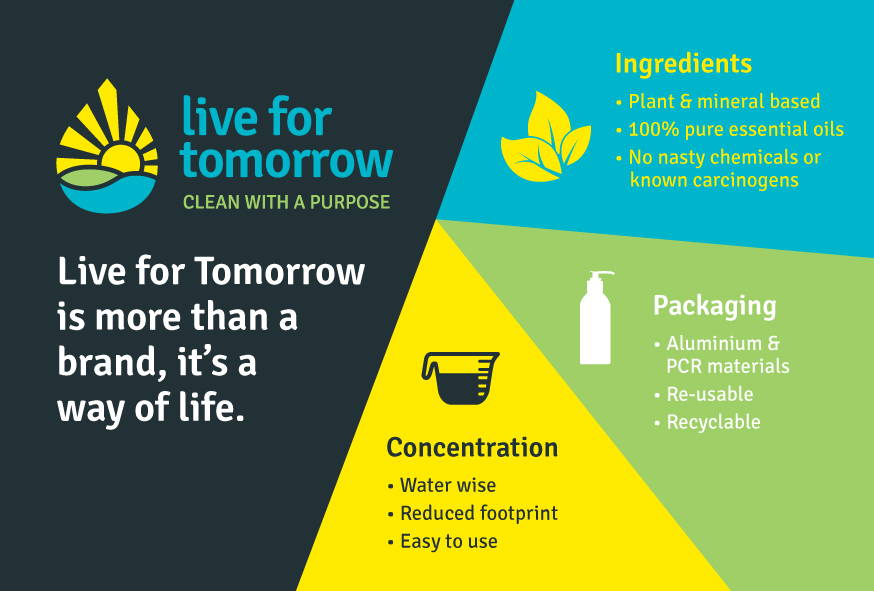 Live for Tomorrow is more than your average brand of cleaning products. Our award-winning line-up is all about earth-friendly ingredients, sustainable and re-usable packaging and highly concentrated formulas.
---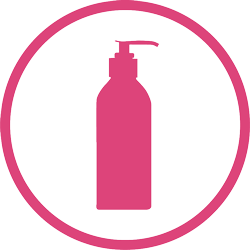 Packaging: Prior to launching Live for

Tomorrow

, we made a conscious decision that we would put as much emphasis on the packaging as we do on our ingredients. This in turn is how we ended up with aluminum bottles – a material that can be readily recycled into other products. According to recycleeverywhere.ca - "nearly 75 per cent of all aluminum produced since 1888 is still in use

today

and the process uses 95 per cent less energy than using virgin ore." And on top of using earth-friendly packaging, we hope that you love the sleek, light-weight design. While the aluminum can be recycled in your local blue bin, it can also be re-used and refilled with your favourite Live for

Tomorrow

product over and over again. Start with buying our products online, or at one of our retail partners, and then find a location near you to refill.
---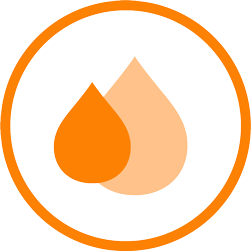 Concentration: All Live for

Tomorrow

products are highly concentrated = smaller packaging. Less room to store, easier to use, lighter to carry and ship means reduced environmental footprint. With less water used in every liquid Live for

Tomorrow

product produced we are actively conserving water. Water is life, and we are committed to minimize the use of it.
---
Bottom line – Live for Tomorrow is a premium brand that can be trusted to be healthy for you, your family and the planet. Join the #PlanetLFT community!
You won't find these ingredients in our products:
NO Sodium Lauryl Sulphate

NO Chlorine

NO Palm oil

NO Phosphates

NO Synthetic fragrances

NO Ethylenediaminetetraacetic acid (EDTA)

NO Alkylphenol ethoxylates (APEs)

NO known carcinogens, mutagens or reproductive toxins listed by the U.S. National Toxicology Program, or the European Union's REACH.