LFT is the proud Silver Sponsor for Port Moody's inaugural "Holiday Festival at the Museum" - Dec 1 - 24
November 30 2021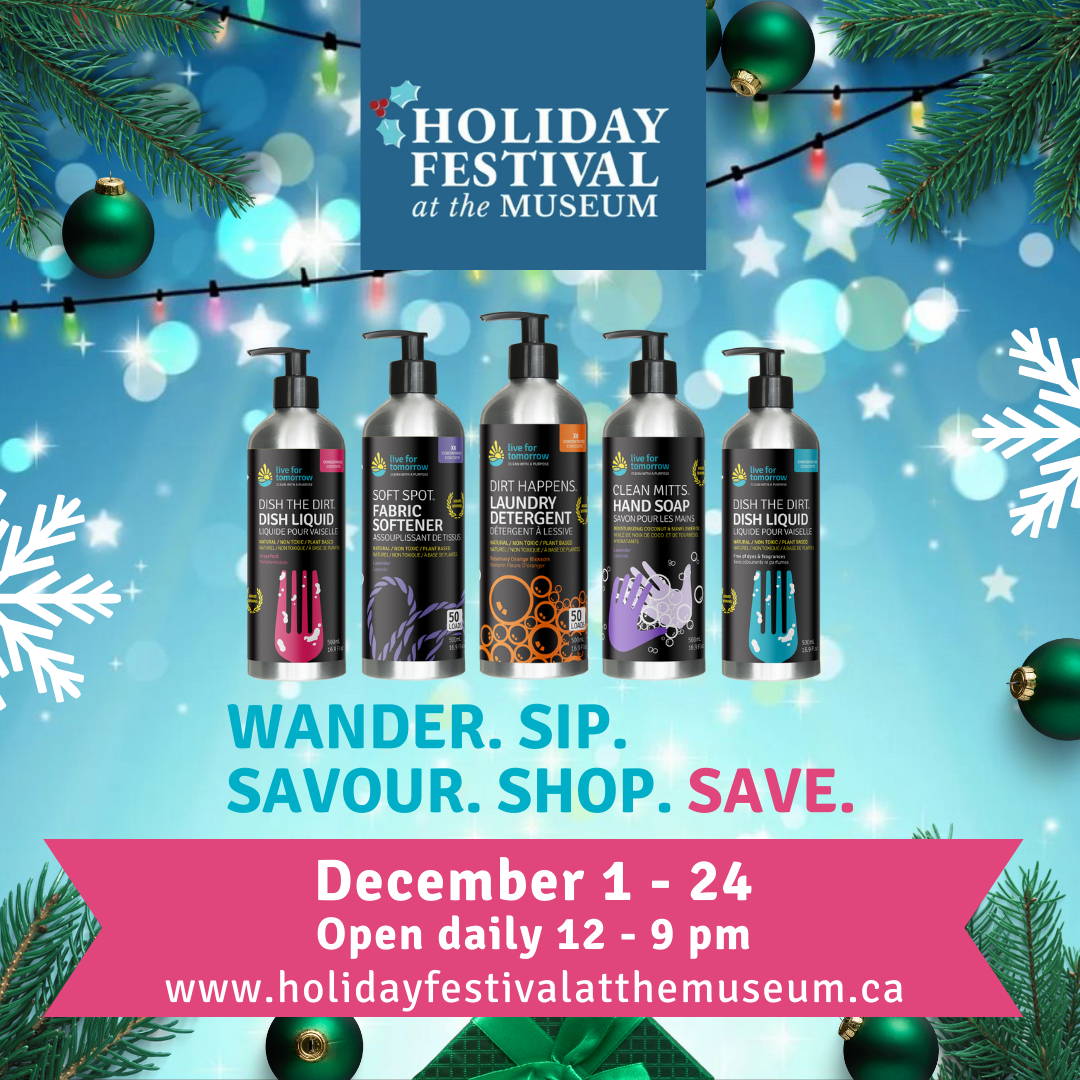 Holiday Festival
at Port Moody Station Museum
on Brewers Row
December 1 - 24, 2021
Noon - 9 pm Daily (to 6 pm Dec. 24)
This magical outdoor Festival features local small and fair-trade businesses, craftspeople and Indigenous artists under the Big Tent, hot seasonal beverages, food trucks, LIVE music & more!
And it's sustainable & zero waste! (No plastic!!!!)
WANDER the Festival and decorated grounds & gardens of the Port Moody Station Museum, ENJOY the Museum's festive lights & events.
SIP hot seasonal beverages and local craft beers at the Beverage Bar under the Big Tent, SAVOUR snacks from the Beverage Bar and bites from the Food Trucks.
SHOP under the Big Tent for gifts from small local businesses, Indigenous artists and local fair traders. Kid's crafts also under the Big Tent.
LISTEN to seasonal music, including live performances by local bands, choirs, dancers and other artists.
LOCAL - HANDMADE - FAIR TRADE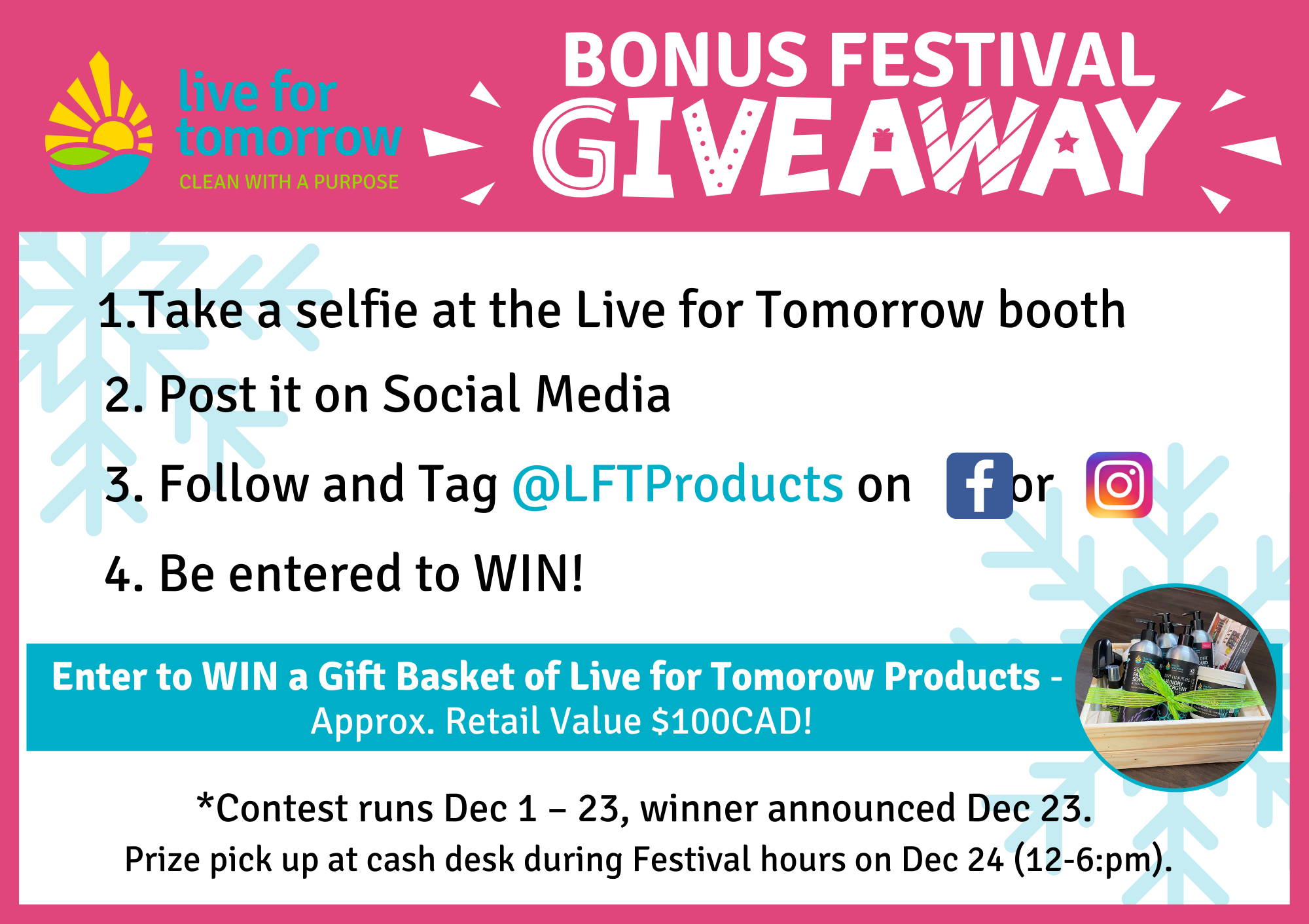 #COMMUNITY CORNER: Due to the tragic events unfolding in BC over the last weeks, a portion of all www.LFTBrands.com and @holidayfestivalatthemuseum sales for December will be donated towards the recovery of #BCStorm.
Our hearts go out to all affected. 💙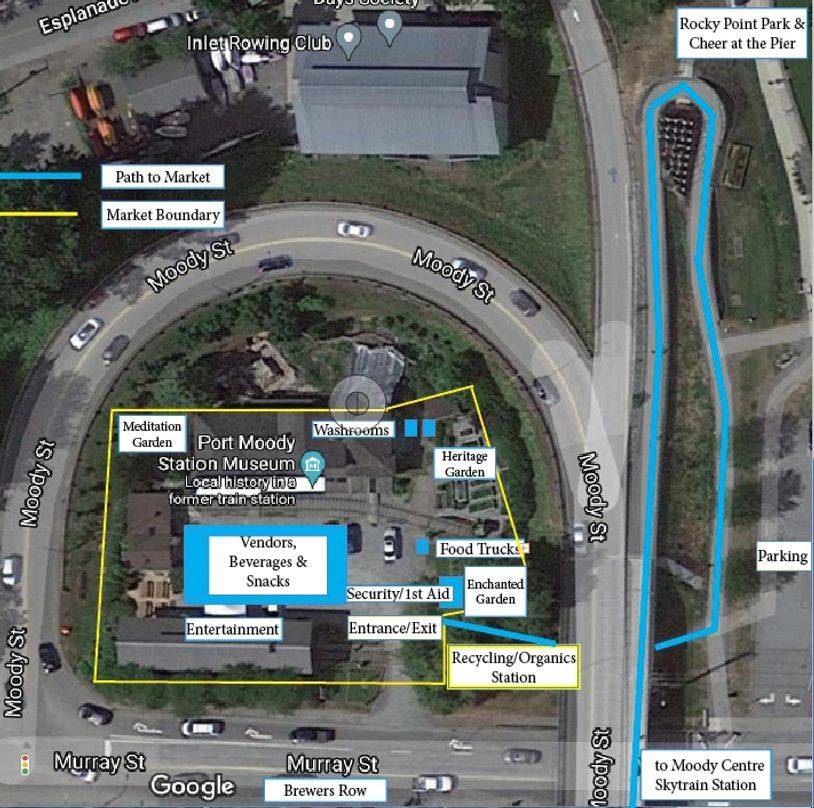 EVENT DETAILS:
Admission By Donation to Port Moody Station Museum.
2734 Murray Street, Port Moody, British Columbia
(Across from Brewers Row, steps from Rocky Point Park & Moody Centre Skytrain)
COVID-19 safety protocols will be followed.
Vaccine Passport is required for entry.
About the Station: The Port Moody Station Museum is a heritage gem in the heart of old Port Moody. It is housed in a heritage CPR station built in 1908. The Museum offers recreated station rooms and other displays on Port Moody's history. Also on site is the restored 1921 sleeper car, the Venosta, and a replica WWI trench. Learn more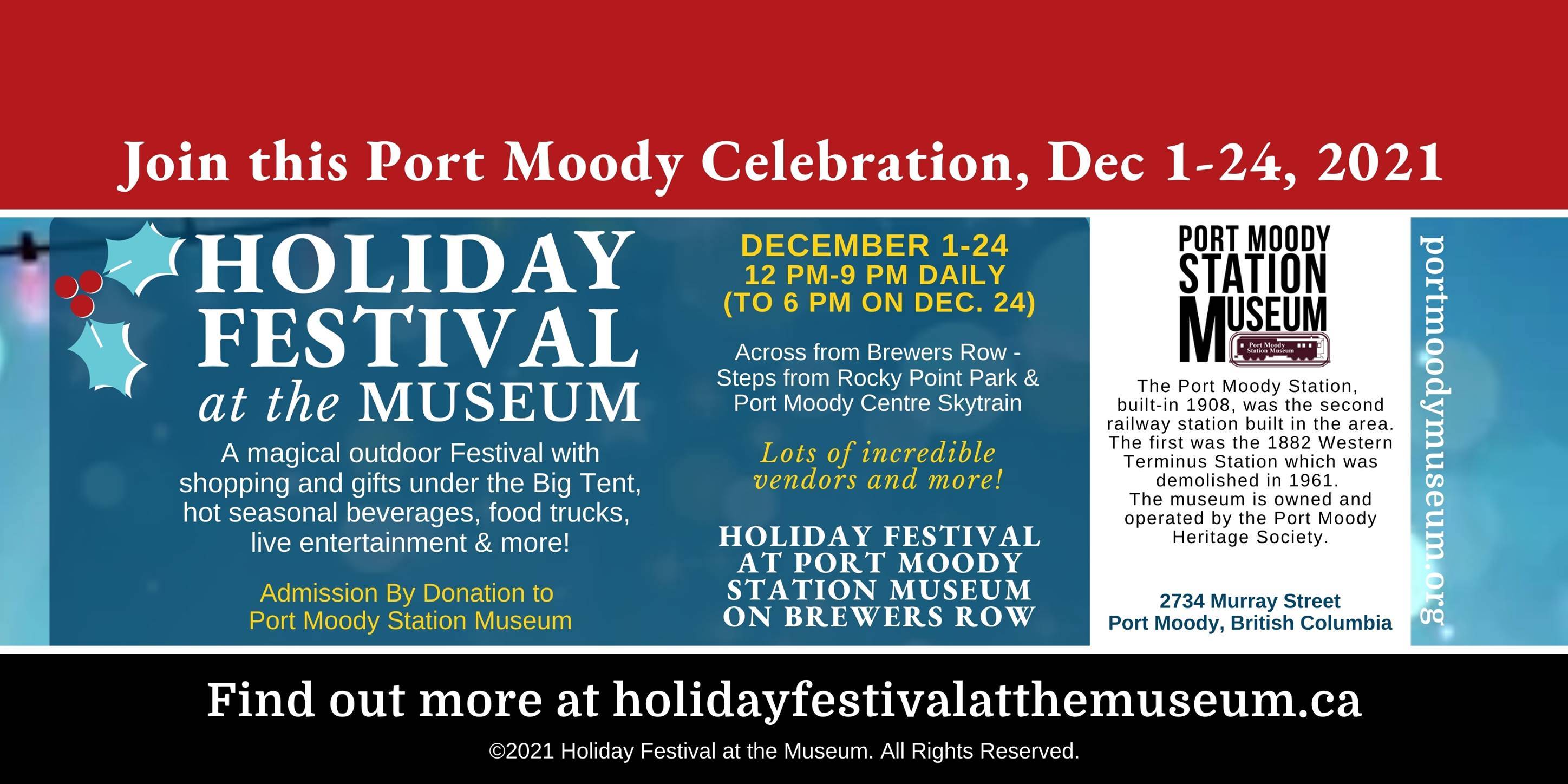 LFT Group Brands Finalist for "Environmental Steward of the Year"
November 2021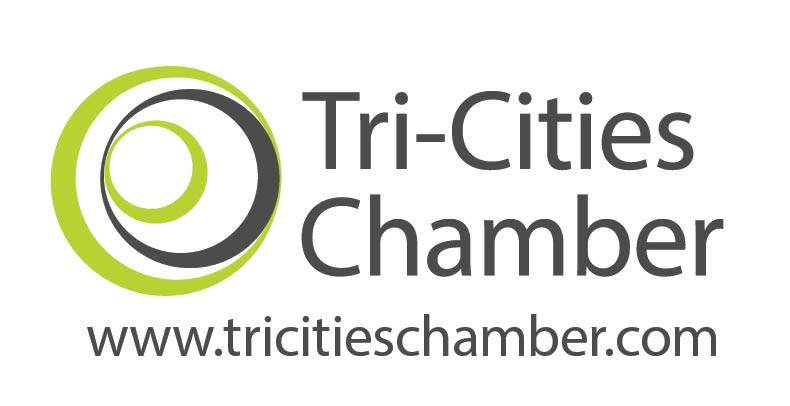 We are beyond excited to announce that LFT Group Brands Ltd. ("LFT") is a finalist for the Tri-Cities Chamber of Commerce Business Excellence Award for "Environmental Steward of the Year".
Every year, the Tri-Cities Chamber of Commerce publicly recognizes some of the region's most exceptional businesses, organizations, and professionals for their excellence in business, and we're excited to be a contender for the 2021 Business Excellence Awards!
Please vote! Voting open until November 24th 2021
-- VOTING NOW CLOSED -- Thanks to all who took the time to vote!
But you can still:
Click here to see how we contribute to the Tri-Cities Community as Environmental Stewards.
Small Business Week "TD Business Spotlight" presented by the Tri-Cities Chamber
October 2021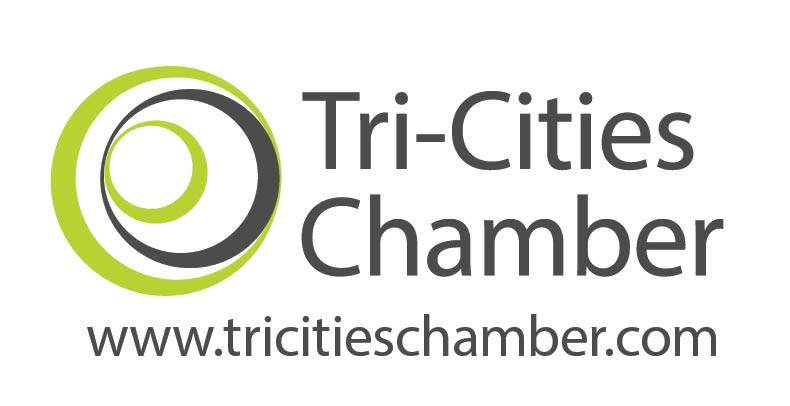 Live for Tomorrow is proud to "shine" under the TD Business Spotlight presented by the Tri-Cities Chamber in celebration of Small Business Week.
@tricitiescoc celebrates and supports the small businesses that form the backbone of our community!
Click here to see the Spotlight page on the Tri-Cities Chamber website!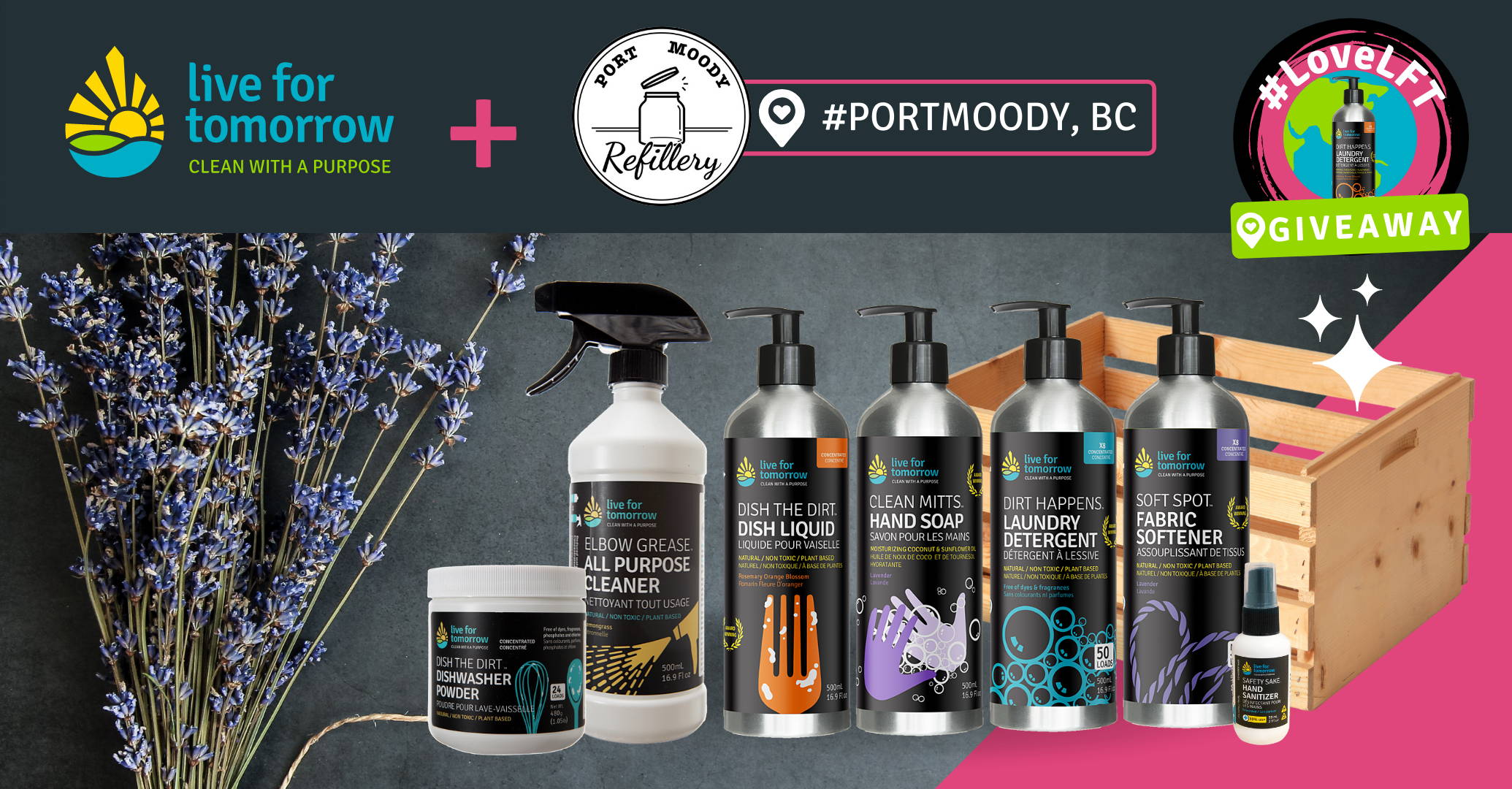 #LoveLFT Partner Giveaway - Port Moody Refillery
June 2021
Follow us on social to watch for a Loyal to Local #LoveLFTGiveaway in your area - coming soon!
💖 ✖ This Giveaway is now closed.✖ 💖
For the love of local, Live for Tomorrow is partnering up with local retailers Canada-wide for Giveaways to celebrate community!
Starting with the Port Moody Refillery in Port Moody, BC!
Prize pickup will be at the Port Moody Refillery in Port Moody BC.
Giveaway Runs: Tuesday June 1 to Monday June 7, 2021
Winner Announced: Tuesday June 8 – by 12:00PM PST
To enter: https://lftbrands.com/giveaway
Terms: https://lftbrands.com/giveawayterms
PRIZE INCLUDES:
♥ "Dirt Happens" 500mL Laundry Detergent – Unscented
♥ "Soft Spot" 500mL Fabric Softener – Lavender
♥ "Dish the Dirt" 500mL Dish Liquid – Rosemary Orange Blossom
♥ "Elbow Grease" 500mL All Purpose – Lemongrass
♥ "Clean Mitts" 500mL Hand Soap – Lavender
♥ "Dish the Dirt" 480mg Dishwasher Powder – Unscented
♥ "Safety Sake" 59mL Hand Sanitizer – Unscented
Packaged in a wooden pine crate. Approx $100 CAD Retail Value
Good luck!
(BC residents only.)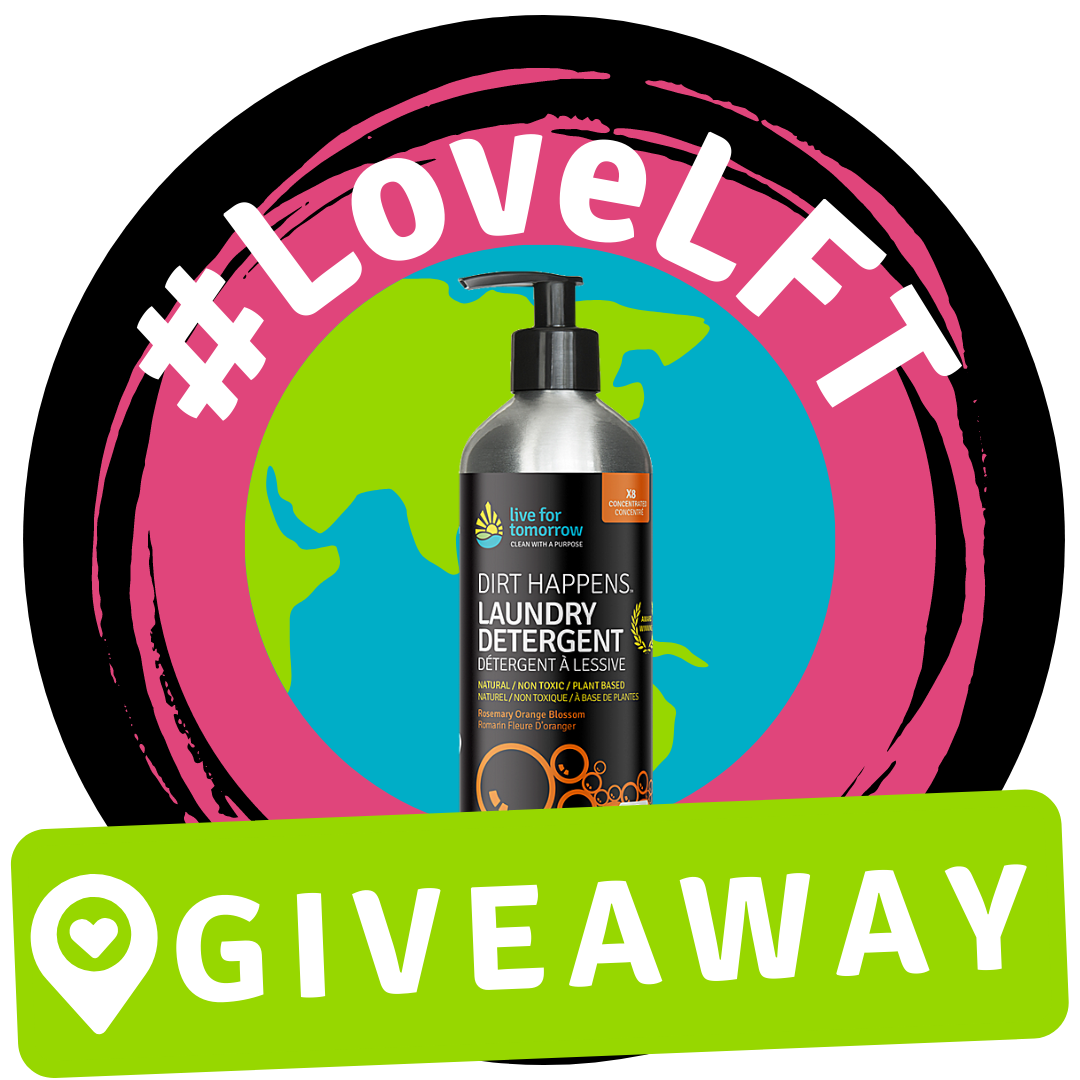 Follow @PortMoodyRefillery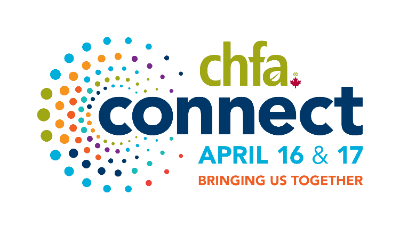 The CHFA CONNECT SPRING 2021 show is over, thank you to all who "connected" at our virtual booth!
CHFA Connect is bringing the people, products and passion of the natural products industry together, all from the comfort of your home or business. No matter where you are, take advantage of two days full of connection, inspiration and education from the best the natural products industry has to offer.
When you visit our Live for Tomorrow virtual booth, you can: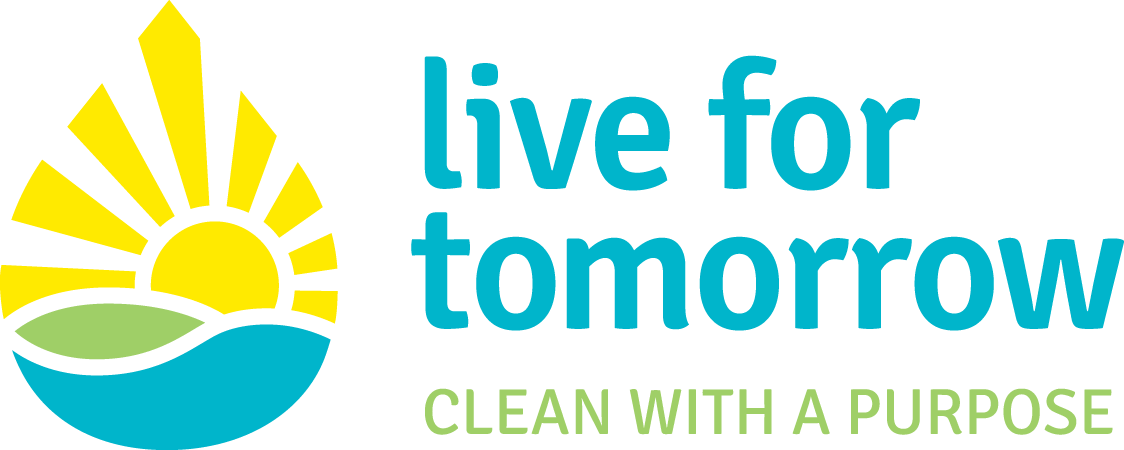 - Connect with us through text or video chat
- Book a 15 or 30 minute appointment with Munu (Founder & CEO)
- Check out our Product Catalogue & Info Video
- Take advantage of our Show Deal
We look forward to connecting with you at our virtual booth.