Tackle grease-laden dishes with this economical Unscented dishwashing formula.
PRIMARY CLEANING AGENT: COCONUT
Unscented Economy Dishwashing Liquid
Our Economy Unscented dishwashing liquid is a friend to sensitive plumbing sensitive noses, and a sensitive planet.
Perfect for baby bottles and soothers, children's utensils - and toys too! #ToxinFreeWithLFT!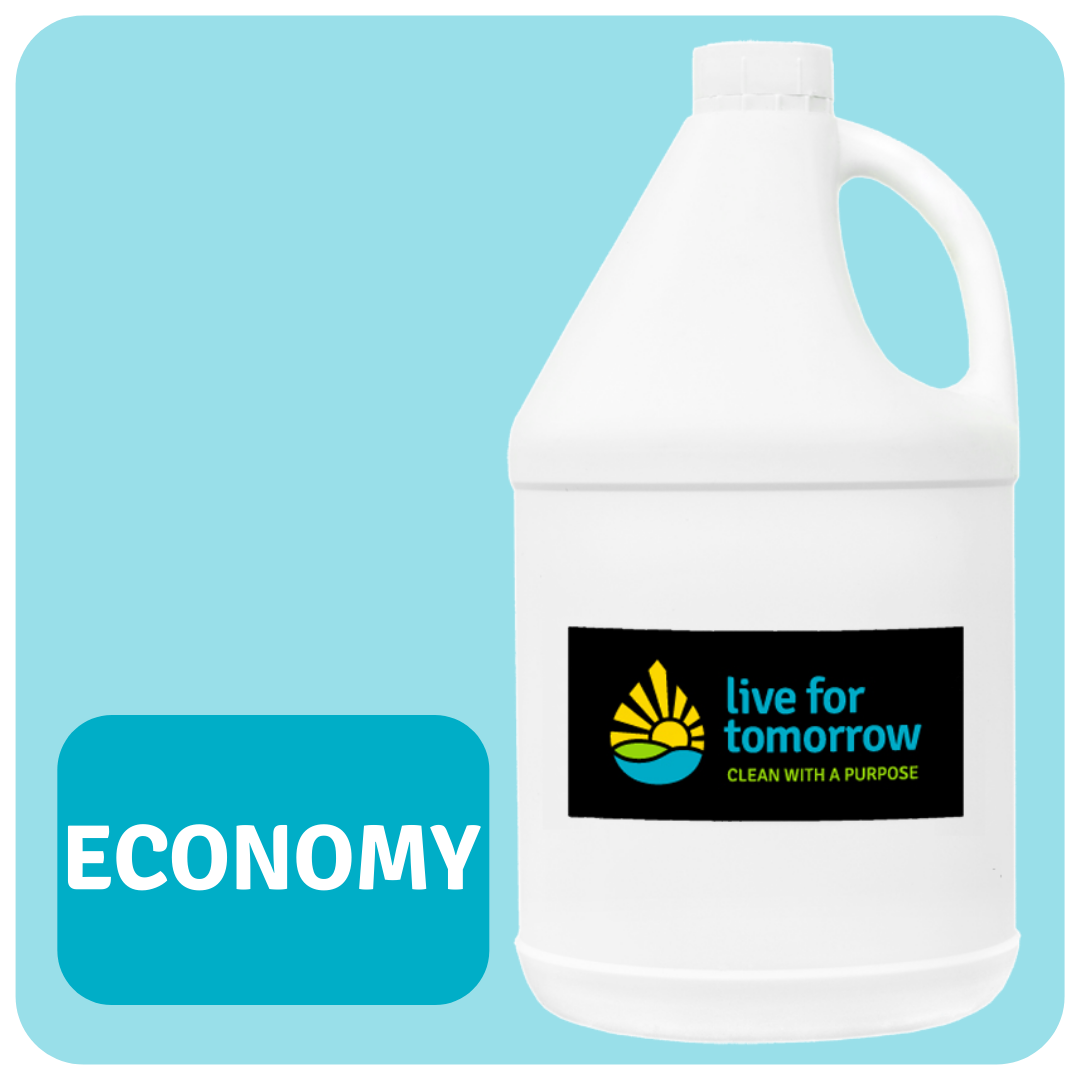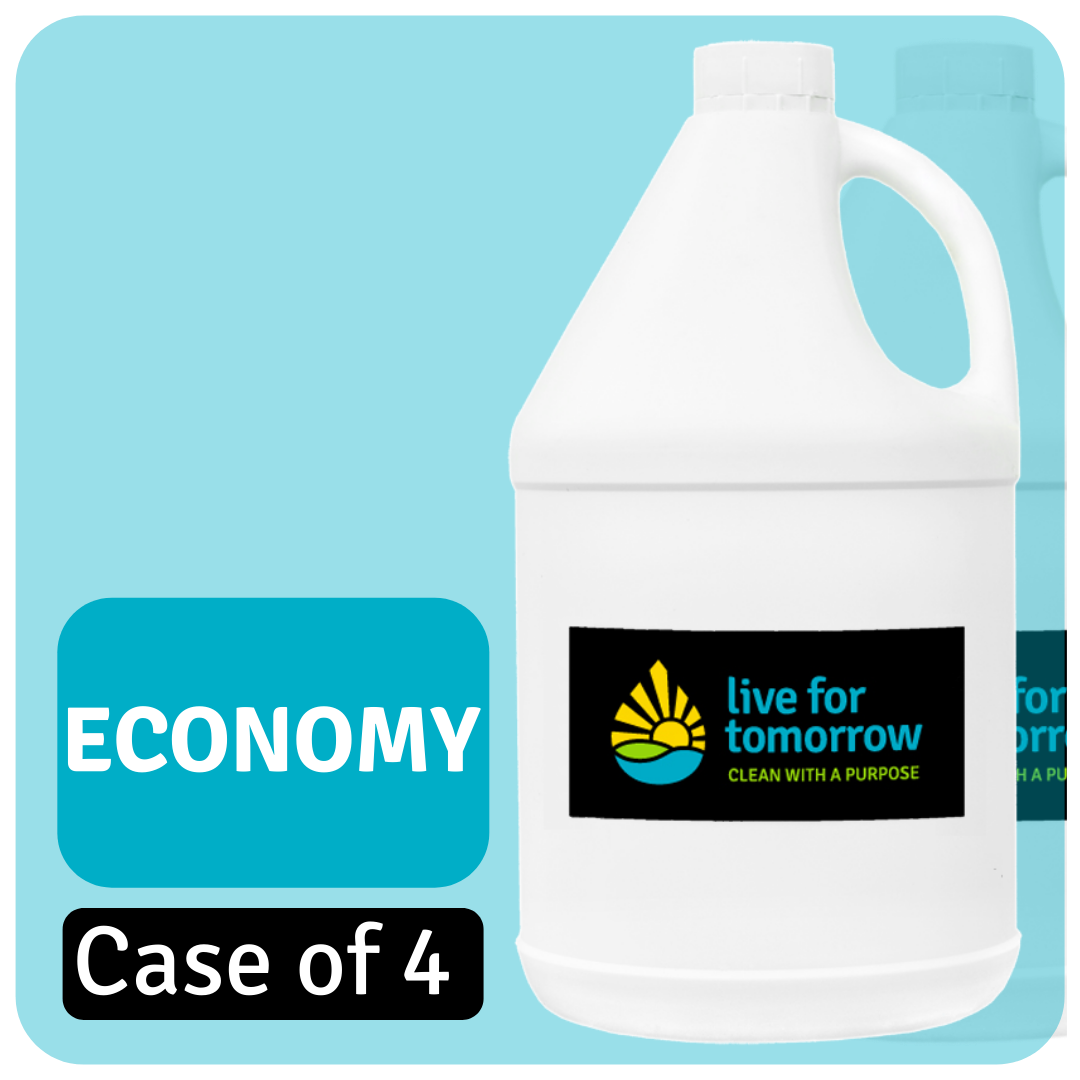 ❖ Ultra Concentrated
❖ Premium Quality
❖ Refillable
❖ 100% All-Natural
❖ Plant & Mineral Based
❖ Palm Oil Free
❖ SLS & SLES Free
❖ Non-Toxic
❖ Fragrance Free
❖ Hypoallergenic
❖ Septic Safe
❖ Biodegradable
All ingredients are plant and mineral based, non toxic, hypoallergenic, and more! Perfect for all scent-sitivities.
PRIMARY CLEANING AGENT: COCONUT
INGREDIENTS: Deionized water, Coco Glucoside (plant based cleaning agent), Coconut Diethanolamide (plant based cleaning agent), Cocomidpropyl betaine (cleaning enhancer).
Click here for our page that outlines all ingredients used in all products.
To Use: Pump until you get a steady stream.

To Wash: Squirt detergent onto cleaning applicator and use. For best results, use with warm water.
These suds are for your sink. Not for use in Auto Dishwasher machines.
Warning: Keep out of reach of children. In case of eye contact, rinse thoroughly with water. If swallowed, induce vomiting and seek medical assistance.
Economy Dishwashing Liquid Available in These Sizes: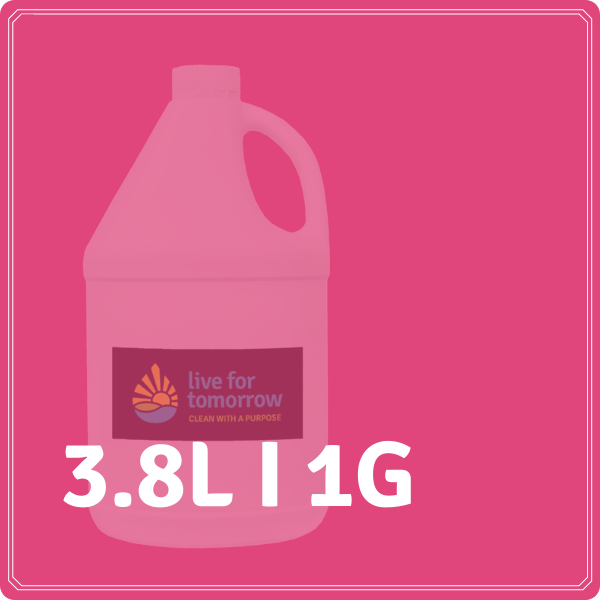 Why does Live for Tomorrow use #2 HDPE for it's 3.8L jugs and 10L pails?
#2 HDPE was selected for use in Live for Tomorrow's bulk containers as it is accepted worldwide as one of the easiest plastic polymers to recycle.
Why does Live for Tomorrow not offer "bag-in-a-box" refills?
The"bag-in-a-box" option offered by competitors, typically uses #4 LDPE , which is less recycled as it must be sorted from from HDPE film, and less facilities exist for management.
A: Coconut is a great versatile substitute for benezen products derived from crude oils. It is also an excellent alternative to these damaging sulphates: SLS (Sodium Lauryl Sulfate), SLES (Sodium Laureth Sulfate), SLAS (Sodium Lauryl Ammonimum Sulfate) and Betaines.
Q: Is it safe for use for babies?
A: We value the needs of the environment, the future, and our families above all else. This means we source and use only the best ingredients in our products - ALL are developed to be hypoallergenic and kid safe. Tough enough to clean without irritating sensitivities... We have an unscented option in each line up, and our scented options only use 100% pure essential oils. In case you did not know, our products have consistently won awards from Natural Child World and Baby Maternity Magazines! https://lftbrands.com/product-info#claims.
Q: Do these liquids work in both hard and soft water?
A: Our products are specifically designed for use in soft water. As our products are phosphate free, performance may be reduced in certain hard, mineralized conditions. We are continually improving our products and will be addressing this performance in our improvements in 2022.
Q: What temperature setting is best?
A: Live for Tomorrow laundry detergents can be used is all temperature settings, but, as the primary surfactant is coconut, use warm water for best results. Be sure to follow instructions found on garment label.

Q: Is it true "Dish the Dirt" dish soaps can be used in oceans, rivers and lakes?
A: Our products can be used in fresh water environments, but as they are coconut based, they are not well suited for cold (freezing) conditions such as ocean water. Further, because of the salt content and "hard" nature of ocean water, our products are not as effective when used in ocean water. That said, due to the all-natural ingredients, there is no risk to contaminating the natural environment when using these products in nature.
Q: Is it safe for people with nut allergies?
A: Our products are nut free. Coconuts are classified as a drupe and there is a very small percentage of the global population who can have a reaction to this.
Q: Is it safe for people with gluten allergies?
A: Our products are gluten free. We do not use any gluten or gluten byproducts in our products. Gluten is often used a thickener.
Q: Are Live for Tomorrow products non-GMO?
A: We take great care to only source ingredients which are supply verified as non-GMO. Coconut is a primary ingredient in most Live for Tomorrow products, and this is one ingredient that the GMO establishment has not looked to modify.
Q: Are Live for Tomorrow products free from animal testing?
A: We do not conduct any animal testing and only work with suppliers who do not conduct any animal testing. Live for Tomorrow is a verified and approved Leaping Bunny brand.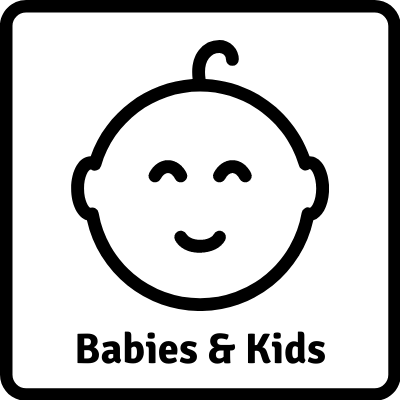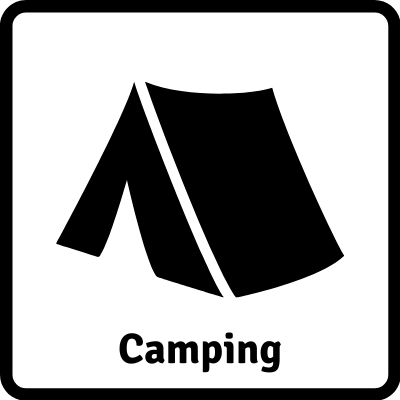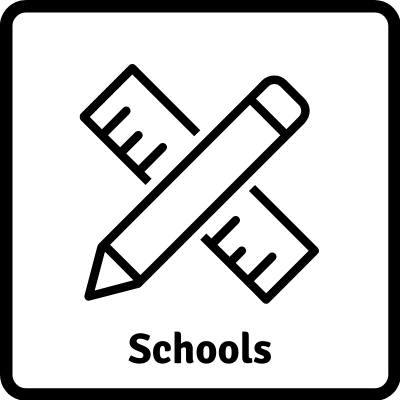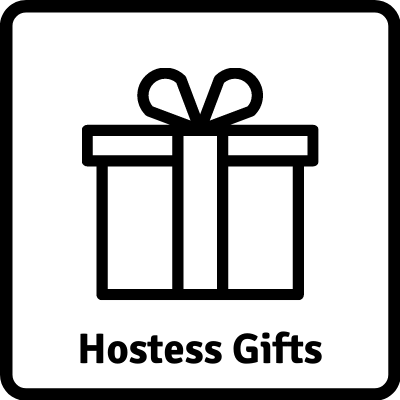 Live for Tomorrow is more than a brand, it's a way of life. #PlanetLFT