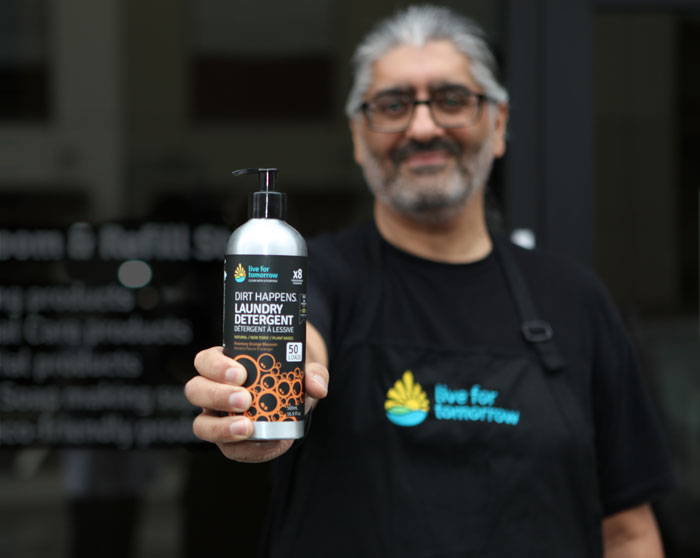 Live for Tomorrow is a brand of non-toxic, plant and mineral based cleaning products made locally in Metro Vancouver that is designed with zero waste in mind. Using premium quality, food-grade ingredients and sustainable packaging, our highly concentrated formulas help consumers change how they experience clean… and Clean with a Purpose.
LFT Group was established on the premise that we would help consumers make better choices for their daily cleaning needs by providing them with products that are not harmful to families or the environment.
Live for Tomorrow is more than a brand, it's a way of life.
Join us, won't you? #PlanetLFT
Check out our FAQs to learn more about our brand.
And visit our blog that is rich in materials and interesting articles.
Want to learn more? Contact us today!
Munu Hicken-Gaberria, Founder & CEO
The man behind the vision of LFT is an established entrepreneur (UK & Canada) who upon first arriving in Vancouver in 2001 was awestruck by the surrounding natural beauty, which he found somewhat reminiscent of his birthplace, Tanzania. It was this experience that solidified his decision to make Vancouver his new home and sparked his desire to establish a business that will help protect the planet. After immigrating to Canada in 2006, Munu focused his energy and experience into green consumer goods. As a user of eco-friendly cleaning products, Munu was committed to fill the gap in the Canadian marketplace with sustainably packaged, refillable and toxic-free solutions, resulting in LFT Group Brands Ltd. and the launch of the Live for Tomorrow brand.
Munu keeps the pulse of the business at a steady rhythm and passionately drives growth through sales and new product development.
He is a Director of the Port Moody Heritage Society, former member of the Port Moody City Council Economic Development Committee and Environmental Committee, as well as a former member of the Review Panel for Seeds Business Development Centre. He holds a degree in industrial design as well as an MBA.
---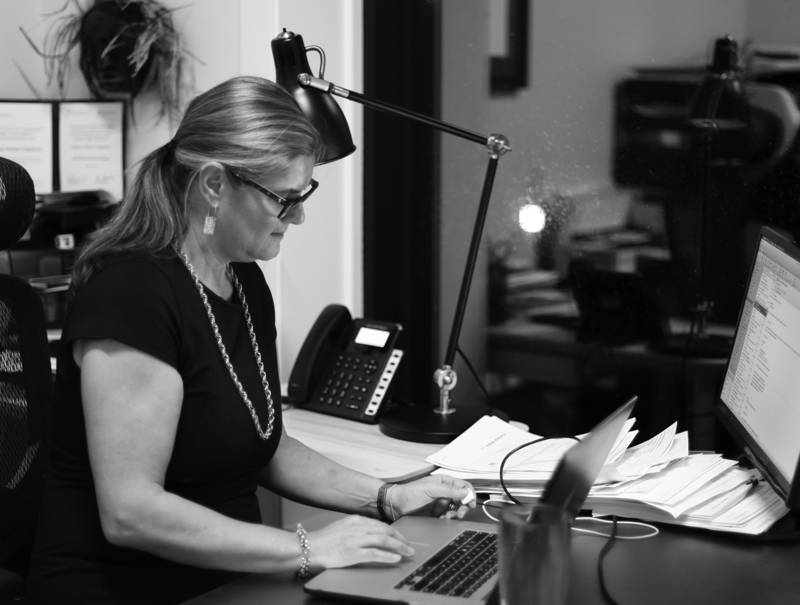 Keena Hicken-Gaberria, CFO
Born and raised in Vancouver, Keena's happy place is spending time in the outdoors – either in the woods or on the water. After years of competitive sailing, Keena enjoys the thrill of a challenge and getting things done.
A strategic forward-thinking leader with over 30 years of business experience with proven ability to be adaptive and creative. Utilizing an uncompromising set of qualifications, (ICD.D, CPA, PMP, and CFE), Keena guides LFT's financial, risk management and legal matters.
Keena is the Board Chair of Orca Sand & Gravel LLP, the Board Chair of Dadan Sivunivut, Secretary and Treasurer of the Rural Islands Economic Partnership Society; and is a former mentor of the Leaders of Tomorrow Program, a former Board member of the Port Moody Arts Centre Society and a former member of the Port Moody City Council Economic Development Committee.
Making this world a better place is one challenge that she is committed to tackling head-on.